Florida Beach Fans - Blog
Florida Beach Fans is an 'update journal' to keep you informed of changes on our website. We will be posting events and happenings as we learn about them. Summer is coming and things are happening!
It's our job to bring you the best of Florida and your job to have a vacation you will never forget!
Read through our beach articles and you will find the perfect beach (or beaches) that meet all your goals!
---
So, what is your pleasure? Do you want to fish, golf, build sandcastles, swim, surf, dive, or veg
on white quartz sand surrounded by turquoise water and just renew your spirits? It's all here!
---
We are always happy to hear your input so drop in by email or post on our site. If you know of events on or around YOUR Best Florida Beach, let us know and we will post for other readers.
You can subscribe to Florida Beach Fans (no e-mail address necessary), just right click the orange RSS button and then you can copy and paste the URL (best-florida-beach.org) into your RSS reeder.
Forget what your parents told you, The world WILL come to your feet with RSS!
We're waiting for you so come on down, ya'll!
Sadie Pug's Florida Beach Photoshoot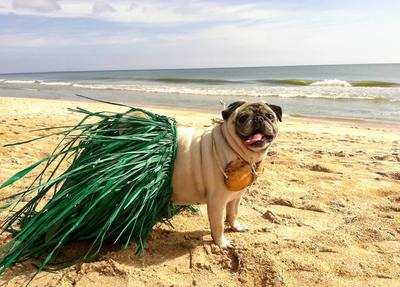 Our now 10 yr old Pug Sadie Layne loves Flagler Beach, Florida. She can run about and play on the whole beach. Last August was her second time visiting