Apollo Beach Florida
So, what is Apollo Beach Florida like and how did it get that name? Well, we are not sure about how it got the name but...
---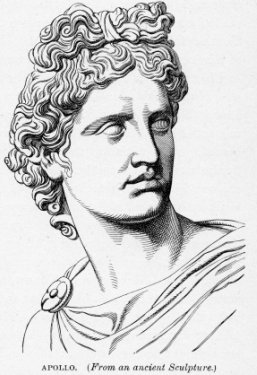 ... Apollo the beach, like Apollo the Greek God, is handsome and full of energy. Apollo was responsible for bringing sunshine (light and warmth) to the world each day so the name fits!

Along with gorgeous white sand and blue water, Apollo Beach has continuous sun.

Yep, Apollo seems to have
favored Florida over the rest of the United States.

Apollo Beach Florida is a friendly
waterfront community with 55 miles
of canals lined with gorgeous homes
and equally gorgeous yachts
parked in the back yards.

Be sure to take a guided boat tour to see these mansions.
---
Shhh... here is a little something you may not know about Apollo Beach Florida. Apollo is an unofficial nude beach. You can probably bare it all here, if you are very discrete, and go home with a no-tan-lines-tan (that you probably can't show anyone).
While not a legally sanctioned clothing-optional beach, it has been known that an occasional sunbather will bare it all in a secluded area.
Don't worry if you are not into the 'baring it all beach club'. This is done so discretely you probably will never know others are tanning parts of the body that rarely see the sun (and vice versa). Yikes!
The beach is huge and the naturalists don't want to be discovered and banned so don't think you have to be concerned about seeing 'things' you would rather not see.
---
---
Great activities to try and nearby attractions:
Follow the trail at the South end of the beach to Eldora Hammock and the Eldora Fishing Piers not only a beautiful sight but...

Also for some great fishing. You can also try your luck at catching some clams or oysters if you know how, which is popular here.

Mosquito Lagoon, located on Shipyard Island, has a great boat dock and offers some beach side camping.

There are several island campsites throughout the lagoon to enjoy the great outdoors.

While Apollo Beach is a great place for rest and relaxation, if you want to explore a larger area with an aquarium and lots of water sports, head on over to nearby Clearwater Beach Florida.

Also, in the area is Top 10 Beach winner Caladesi Island State Park -just north of Clearwater.

Also not to be missed is Honeymoon Island State Park. Honeymoon and Caladesi shared a barrier island until a hurricane cut through the island and created two islands. Honeymoon is larger but they are equally gorgeous and because of the way they extend into the water, shells just pile up on them and if you are a 'sheller', you will just LOVE these two islands!
---
---
Kids of most ages: There aren't a lot of activities geared towards kids….. so bring beach toys, water guns, build sand castles, and the old beach stand-by, books, while you bask in the sun's warm glow.
Eating: There are a few pizza places to choose from. A good choice for good prices and food who's menu includes salads and pasta, try Alpha Pizza House. Beef O'Brady's has some great wings and other good American choices as well.
Sleeping: There aren't a lot of hotels in the area, so you might want to truly envelope yourself in this beach going experience and reserve one of the campsites at Mosquito Lagoon. Or, try the Ramada Bayside Inn & Resort.
Belleair Beach →
← Seaside Beach
---
Back to Central West from Apollo Beach
Back to Home from Apollo Beach Florida