Central East Florida
---
CENTRAL EAST FLORIDA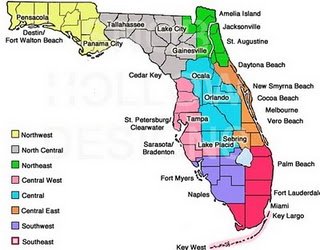 ---
Why "The Treasure Coast? Because gold coins and silver jewelry still wash up on these east coast beaches from Spanish Galleon ships that sailed hundreds of years ago.
Spanish ships carried vast treasures but met their demise in storms that won the battle and sent them to their grave at the bottom of the ocean. As the boats deteriorated, they slowly relinquished their loot. Some of the treasures sunk into the sand beneath the boats' final resting place. Current big storms, stir up the sand and release coins. Come look for gold coins.
---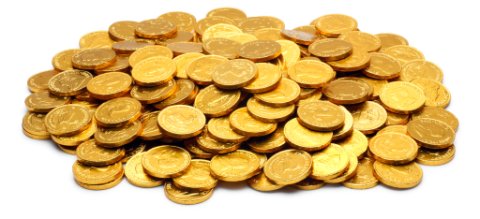 ---
Gold coins have been found in this area.
---
Cocoa Beach Florida
The beach where Captain Nelson, of I Dream of Jeannie in the 1960's, found a bottle that had washed up on the shore. He uncorked it and out popped a genie, named Jeannie, to grant his every wish.
Daytona Beach Florida
Owns the moniker, "The world's most famous beach" with 23 miles of gorgeous sandy beaches but known best for speed as in the NASCAR's Daytona 500.
---
---
Indian Harbour Florida

A calm, peaceful and quaint little town where blue skies top off clear blue water with a mile of tan sand to relax on. Check out Canova Beach Park with over 12 acres of sandy beach and gorgeous water.
Jensen Beach Florida
The "Sea Turtle Beach" where you may observe sea turtles lumbering past your chair from the ocean to their nests to deposit their eggs. Strong waves for surfing (humans, not turtles).
Melbourne Beach Florida
If you want to please the surfers in your group: Stop. Do not pass go. Do not collect $200. Just book a place to sleep and come on down and ride the waves! Take a lesson if you haven't tried. Even getting part way up is a thrill of a lifetime.
New Smyrna Beach Florida
Bring the surf board; here are some of the best waves in the entire state. Also has sand dunes that you can walk on- wetlands you can walk through- and water that you can surf on- float on- or swim in- to your heart's content.
Ormond Beach Florida
Ormond Beach Florida is known as the "Birthplace of Speed" because this was the first known spot for car racing back in 1903. It is located on the north end of Daytona Beach.
---
---
Playalinda Beach Florida
Spanish for "pretty beach" and it certainly is. Known mostly as a nude beach, though not an official one, this beach is frequented mostly by singles and couples just looking to relax au natural.
Satellite Beach Florida
With tan sand and a blue-green water combination, this warm central east Florida vacation spot reminds us of a 'paradise island escape' with warm ocean breezes and sunshine over 340 days a year.
Stuart Florida
A good place to find treasures from shipwrecks that occurred just off-shore. Treasures pop up on the beach occasionally. As the ships disintegrate they slowly release their gold coins, silver jewelry and more. Come on down!
Vero Beach Florida
Come for sun and sand and while here, maybe pick up a few gold coins or silver jewelry worth thousands of dollars. Vero Beach is in the heart of the Treasure Coast named for the goodies from old shipwrecks!
Come to Central East Florida to find your best Florida beach. The weather is wonderful all year, the beaches are superb and almost all the water sports can be found here. Ya'll come!
---
Back to Home from Central East Florida