Florida Keys
The Florida Keys are located at the southernmost point in the continental United States surrounded by the Caribbean Sea and they boast the warmest temps in the country.
It's always a good beach day, way down here in tropical paradise and every kind of water sport is enjoyed here. You name it; they got it.
---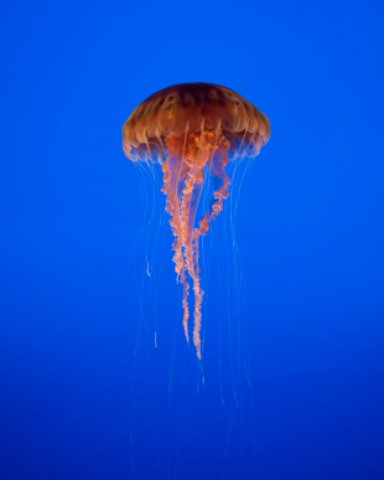 Beautiful Jelly Fish
---
Divers and snorkelers love the area for the coral and underwater harmony. You will miss much if you don't at least don a snorkeler mask and fins and see for yourself.
If we can't talk you into viewing the underwater scenic vista yourself, you will find the water for swimming or rafting is perfect.
Don't forget to bring an underwater camera for the exotic colorful landscape that awaits you just beneath the surface of the water.
---
---
Nature has created a perfect photographic experience for those who want to remember this vacation forever.
While deep sea diverscan go deeper and get the better view, we snorkelers have plenty to enjoy closer to the surface.
The beaches are out of this world; pure white sand and sky blue water so come on down and be as active as you want to or you can do my thing: Rest, Read, Eat, Repeat.
---
A few of the most popular keys
---
Key Colony Florida
Key Colony Beach Florida is right in the middle of the glorious Keys with crystal clear water that's ideal for snorkeling but the strong water action is more suited for surfing or wave boarding.
Key Largo Florida
Its big "claim to fame" is the 1950s classic movie Key Largo starring Humphrey Bogart and Lauren Bacall. So, why did this town change its name?
Key West Florida
As if key lime pie wasn't enough to brag about, Key West claims to have never seen frost. At this southernmost point in the continental US, the temps register in the 80s and 90s year round. Hawaii who?
Marathon Florida
Marathon holds a prestigious spot right in this southernmost part of the United States where it is always high season and a white sandy beach with a backdrop of azure, crystal clear water awaits you.
Smathers Beach Florida
A sun-kissed beach, crystal clear blue water and gorgeous white sand. Come one, come all!
---