Northeast Florida
Northeast Florida - Beach Vacation Destinations:
• Amelia Island • American • Atlantic • Fernandina • Flagler • Jacksonville
• Neptune • Palm Coast • Ponte Vedra • St. Augustine • Vilano
---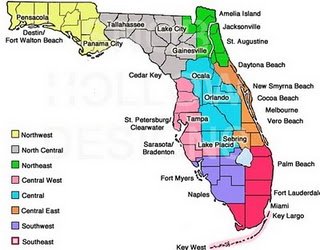 NORTHEAST FLORIDA
---
Florida'a Northeast Region is one of the first landing spots for European explorers who anchored on these east coast beaches looking for riches, spices and gold. The treasures were illusive but when they did find something of value, it was before taxes so they got to keep what they found.
---
Amelia Island State Park
The entire family will enjoy riding horses on the beach on Amelia Island, visiting ante-bellum Fernandina Beach with its many and varied shops. Birds and wildlife flourish here.
American Beach Florida
Deep roots in American history as the first and only African-American beach during the 1930's when segregation was practiced in this country.
Altantic Beach Florida
One of Jacksonville's three very popular beaches, this one has a comfortable, casual and laid-back attitude that causes people of all ages to flock here for their sun therapy.
---
---
Fernandina Beach Florida
Fifty blocks of history in renovated Victorian and Italianate mansions. Even better, the shrimping industry was founded here and they still have some of the best shrimp in all of Florida.
Flagler Beach Florida
The local folks take great pride in their 'old-fashioned' community and work hard to keep it that way. No Starbucks allowed here but good homemade coffee and old-fashioned fun!
Jacksonville Beach Florida
A Southern charmer all around, "Jax" appears laid-back but so many things to do on the beach and off. The Cummer Museum, the Fishing Pier and the three "Jax" beaches are musts!
Neptune Beach Florida
Neptune, the god of the sea- according to Roman mythology- lives up to his name here on this beautiful beach. A superior relaxing haven for visitors and residents.
Palm Coast Florida
This is a unique beach, heavily populated with natural vegetation and greenery. The hardwood hammock forests provide a beautiful backdrop to the white sandy beaches and calm crystal blue waters.
Ponte Vedra Florida
This is the destination for the elite. Known for posh resorts, gourmet restaurants and golf-course lifestyles comes at a bit of a cost but... you only live once. A beautiful area.
St Augustine Florida
Historically significant as the oldest permanent settlement in the United States. Continuously occupied since 1565. Many remnants of a past time in history.
Vilano Beach Florida
A huge nesting area for turtles. These ancient creatures lumber back and forth from sea to nest. They have picked a beach with some of the softest sand you will ever see or touch.
---
---
The
Northeast Florida
area is beautiful and hundreds of years of historical icons have been protected and beautifully maintained for the enjoyment of generations to come.
---
Back to Home from Northeast Florida