Stuart Florida
Stuart Florida is one of the beaches of the "Treasure Coast" named after the treasures that sporadically wash up from ships just off the coast here.
These Spanish ships lost the battle with a storm over 700 years ago and as they continue to disintegrate they slowly release their goodies.
---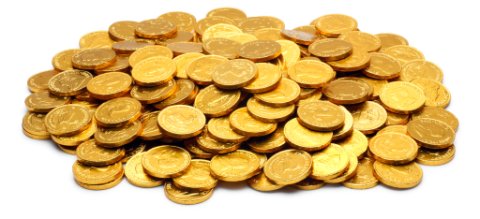 Feeling Lucky?
---
Occasionally, okay, not too often but sometimes, a real treasure in gold or silver will wash up on shore and some lucky person will be there at that very moment to swoop it up.
Of course, professional treasure hunters have explored the ships but remnants get buried deep down on the ocean floor and only certain types of wave action will unearth them and bring them in. Hopefully, you will be the one walking along the beach at that time, minding your own business, and then, WOW!
Stuart Florida is known for great wave activity here which makes it a prime surfing spot and this is a great people-watching sport. I love to watch and am amazed at how they can stay on top of a surf board on top of a wave.
Find gold? Tell us and let us enjoy it vicariously.
The beach has volleyball and basketball courts, a boardwalk and its own full-service food joint called Moondoggies- so you don't really need to leave the pretty beach if you don't want to.
Join in the fun if you see a game going. Not the time to be shy. Most folks are on vacation and enjoy meeting people from other locations.
Stuart is also known as Fletcher beach and has been coined "the stairs" because of its rocks and constantly evolving shoreline.
---
---
Great activities to try and nearby attractions:
View awesome ocean and wildlife dioramas as well as some local historical artifacts at the Elliott Museum which even has a notable car collection.

Enjoy your own snorkeling excursion in the clear blue waters of Bathtub Reef or engage in some deep sea fishing aboard the Lady Stuart.

Take an exciting boat tour aboard Sunshine Wildlife Eco Tours for a two hour sight seeing information filled tour.
---
Kids of most ages: The entire family will enjoy spending a few hours at the Florida Oceanographic Coastal Center a non-profit organization to help protect Florida's coastal ecosystems. Adults and kids will enjoy hands-on learning and enjoying some ocean wildlife fun!
Eating: Satisfy your seafood craving with some of the freshest and most delicious dishes at Shrimper's Grill & Raw Bar or try something a little different with some Thai dishes at Thep Thai.
Sleeping: You won't want to leave your spacious suite at Courtyard by Marriott Stuart but we're pretty sure you will once you see the beach.
Feel at home for a fraction of the price at the Montery Inn and Marina.
---
Have you found a treasure from a sunken ship?
Do you have a great story about this? Share it!

Were you diving or did the treasure wash up on shore? Many people have found gold and jewelry so tell us and share a pix if you have one or more.


Vero Beach →
← Satellite Beach
---
Back to Central East from Stuart
Back to Home from Stuart Florida