Cocoa Beach Florida
---
---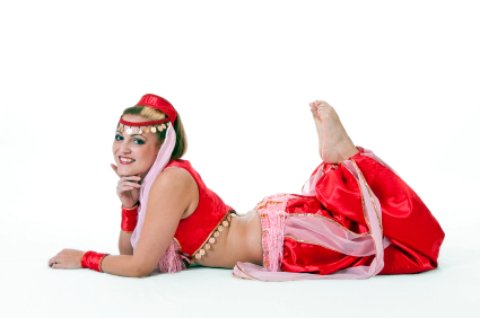 Cocoa Beach Florida was the beach where Captain Nelson, of I Dream of Jeannie in the 1960's, found a bottle that had washed up on the shore. He uncorked it and out popped a genie, named Jeannie, to grant his every wish.
He took Jeannie and the bottle home with him . . . and NBC took a large bag of money to the bank twice a day for the next five years.
---
In addition to shells, look for odd-shaped bottles on the beach!
---
For beach people: Cocoa Beach has surf strong enough for seasoned surfers to ride the waves but not so strong that beginners should be concerned. Come on in; the water's fine!
This is also a great sandy beach for lazing about or taking a walk on the Cocoa Beach pier where you can eat, drink, dance or just watch people.
Golfers love the plentiful and beautiful golf courses.
For you fishermen and women, there are many charter boats here that will take you to good fishing areas, bait your hooks and take care of your bounty for you.
---
Close by:
Kennedy Space Center and if you are really lucky, a shuttle liftoff. Otherwise, peruse the Space Center Visitor Complex with exhibits showing the exciting progression of space travel.

Be one of the million plus people who will come to visit the Everglades National Park this year.

Many boat tours are available including airboats where you sit up high in a chair while your boat skims along the top of the water at speeds up to 30 mph. Hang on to your hat!

The second busiest port in the Florida, Port Canaveral, is worth a visit.

Catch a cruise or just get up close enough to marvel at one or more of these gigantic floating cities called cruise ships.

Don't miss the Canaveral Locks where you can see small boats lifted to/fro the Atlantic Ocean.
---
---
Kids of most ages: Teens can play volleyball on the beach, go jet skiing or try parasailing. Check out the popular water park with swimming and wave pools.
Also, Cocoa Beach Florida (not coco Beach) doesn't neglect the little ones; there is a kiddie park with go-karts and play equipment to keep the young visitors amused for a while.
Eating: Try Tokyo Japanese Steak House for good food and pageantry where your food is cooked in front of you and knives sail through the air.
Don't miss the Lobster Shanty with a reputation for good food and also, right on the beach, you can wine and dine at Abitino's Italian food.
Sleeping: Try the Doubletree Cocoa Beach Ocean Front Hotel or the Hilton Cocoa Beach for the views and sounds of the ocean right from your bedroom.
Daytona Beach →
← Vilano Beach
---
Back to Central East from Cocoa Beach
Back to Home from Cocoa Beach Florida