Ormond Beach Florida
Ormond Beach Florida is known as the "Birthplace of Speed" because this was the first known spot for car racing back in 1903. It is located on the north end of Daytona Beach.
---
Have you ever thrown an Indy 500 Party?
See below; tell us about it!
---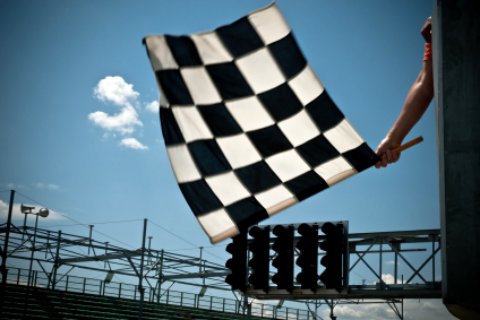 ---
Sometimes you can hear the race cars from the nearby city of Daytona right from where your body is stretched out on a beach towel on the shores of Ormond Beach.
This Daytona beach is well known because this is where you are allowed to drive your car right on the beach.
This beach is unusually dense and rough because the sand has become populated with shells over the years and this has created a surface hard enough to drive cars on.
While Ormond Beach is great to drive on, its not good to walk on so shoes or some type of stable foot wear is in order.
Tennis shoes and rubber beach shoes are better than leather soled sandals and flip flops should be left back at the ranch.
Its a fun experience to drive along the shore, close to the ocean, with ocean breezes blowing your hair wildly.
Whether you're looking for a lesser-traveled and quieter escape than Daytona or just looking for another fun beach, Ormond Beach Florida is full of beachfront hotels, golf resorts and great dining and shopping.
Ormond Beach Florida is really more of an entity itself than a piece of Daytona. However, check out myriad of car-type things to do for the men and boys in the group.
With any luck, you can drop the guys off in Daytona early in the morning and pick them up late that evening. To see what is offered, check out Daytona Beach Florida and then use the browser to come back here and learn more about Ormond Beach.
The locals are very proud of their quaint beach town and you'll be sure to enjoy it too.
---
---
Great activities to try and nearby attractions:
The most popular attraction in Ormond Beach is probably Tomoka State Park, where you can hike through the hardwood hammock forest or enjoy kayaking or canoeing.

Visit the former summer home of John D. Rockefeller at The Casements which now serves as a community center where you can enjoy fabulous live entertainment and take a tour of the restored home.

For more nature and camping opportunities, check out Bulow Creek State Park.

Iron Horse Saloon is not your average biker bar- it just sounds that way. Actually it's world famous for great food, good drinks and fun people.
---
Kids of most ages: Take a day trip to Daytona's Sun Splash Park to enjoy fishing, water sports and beach volleyball. There's a playground for the kiddies here too.
Eating: Right on the scenic A1A lies Betty's A1A Café where you can get burgers, seafood, almost anything your heart desires at reasonable prices.
Dive a little further into your pockets for some delicious creations at The Dish.
Sleeping: Enjoy sunsets over the water at the Sun Deck Motel or get a real deal (very inexpensive) at Quality Inn Ormond Beach.
---
Indy 500 Party?
Have you ever thrown a party with an Indy 500 or racing theme?
We would love to hear about it!

How did you decorate?
What did you serve for food and drink?
Did you give favors?
Did you and/or your guests dress accordingly?
What would you do differently? Please share your tips!
BTW, if you haven't given such a party, have you been to a racing theme party you can tell us about?

Thanks so much!
Playalinda Beach →
← New Smyrna Beach
---
Back to Central East from Ormond Beach
Back to Home from Ormond Beach Florida