Santa Rosa Beach Florida
Santa Rosa Beach Florida has rolling white sands and beautiful
clear water for excellent shelling. Doesn't get any better than this!
---
---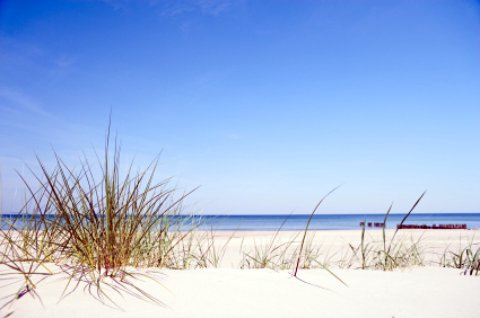 Santa Rosa Beach Florida: Exquisite and Elegant.
Located just across the bay from Pensacola, Santa Rosa is a great
family beach even with the occasional nude sunbather!
---
Although "frowned" upon, nudity is usually tolerated, especially along the more secluded areas of the beach, but it is still illegal. If you are a 'nudie' here is more info: Nude Beaches in Florida
Despite the occasional exposure though, Santa Rosa Beach is a very family friendly and pretty beach full of fun activities for the whole family.
There are two eco-protected areas located on Santa Rosa - one is a dense prehistoric forest and another is a long line of sand dunes.
These natural parts of the landscape remain standing today and are part of what give this classic beach its natural charm.
---
Great activities to try and nearby attractions:
Topsail Beach State Preserve (Topsail is known for huge sand dunes) and Grayton Beach State Park (breathtaking) are both located nearby and are key places to stop for nature lovers.
Santa Rosa Beach & Golf Club is a popular activity- while the kids are away enjoying the beaches and water activities, the parents can play too!
Visit Elgin Air Force Base for an unforgettable experience learning all about historical and current military and combat airplanes.
---
Kids of most ages: Enjoy a fun afternoon of paddle boarding at Yoko Board or enjoy one of the many other water sports and adventures available at Emerald Coast Outdoor Adventures.
Eating: Check out a unique spin on your favorite dishes a la a new chef from Spain at Cafe Tango for dining at its finest.
If you like sushi, Great Southern Café has some of the freshest sushi and is a great place for casual family dining.
Red Bar also has great food, not to mention some of the greatest nightlife in the area.
Sleeping: For a great stay in the Panhandle for the value, not to mention great service and a cozy atmosphere, try Highlands House Bed and Breakfast.
If you have a little more to spend and are looking for beauty class and luxury with glorious beach views, a stay in the Watercolor Inn & Resort is well worth the extra expense.
Seacrest Beach →
← Rosemary Beach
---
Back to Northwest from Santa Rosa
Back to Home from Santa Rosa Beach Florida