Rosemary Beach Florida
Rosemary Beach Florida is beckoning to you - if you would like to feel transported to an exotic resort in the West Indies.
Haven't been to the Caribbean? You will feel like you have after spending a few days here.
This beautiful paradise-like escape was designed after a West Indies resort and spa getaway. With all the conveniences and amenities nearby, you will want for nothing.
---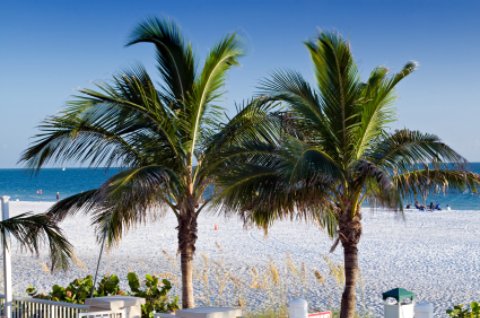 Picture yourself here at a world class resort with a beautiful beach and know you deserve it! Imagine - palm trees swaying in the gentle breezes, cool-to-the-touch white quartz sand and plenty sun to bronze the bod.
---
In fact, give yourself a Rosemary Beach Florida vacation as a gift for something special:
Anniversary - always something to celebrate
Birthday - especially one of those landmark birthdays that would be depressing if you weren't having so much fun on a beach!
Graduation - celebrate the end of one thing and the beginning of another.
---
A respectable member of the fabulous Beaches of South Walton, Rosemary Beach Florida is in a central location with lots of "summer homes" and vacation rentals right on the beach.
I love to fall out of bed and hit the beach before breakfast. Yep, even before coffee. Of course, there are members of my group that don't like to be with me before I have had coffee...
Sometimes, I have to remind myself I may be seeing things that have been moved from the bottom of the ocean a millions miles away and have never before been seen by a human.
Shopping is always good. There are many small shops and boutiques to find those necessary souvenirs that are due upon your arrival back home. Also, a great way to escape that hot mid-day sun.
---
Activities to try and nearby attractions:
Visit Pier Park in nearby Panama City Beach for a day filled with shopping and bargains.
Rosemary Beach is free from most commercial shops and stores- you can find cute little beach shops and boutiques, but if you are looking for name brand or more stylish fashions or trends, a visit to Pier Park will make your day.
Enjoy a fun ride and dolphin sighting excursion aboard The Sea Screamer and you can see all of the Panama City Beach sights as well as lots of great marine wildlife.
Panama City Beach Winery gets rave reviews from those who go there so if you're in the mood for delicious wine tastings and spirits, make sure you stop by for a visit.
---
Kids of most ages: All aboard the Dragon Pirate Cruise where you can participate in a 2 hour re-enactment and fun-filled adventure cruise with pirate-themed fun while you look for dolphins and enjoy all of the local sights.
Eating: There are some small and cozy, but delicious restaurants located right at Rosemary beach, but if you venture further into Panama City Beach you will find numerous and more upscale eateries.
Try the Firefly where you can enjoy some award worthy seafood and steaks. Or, check out the less expensive and family-friendly Red Rose Jems Pizzeria.
Sleeping: A cozy Bed and Breakfast, The Pensione, is located right in Rosemary Beach and offers comfort and beautiful views close to all of the nearby shopping and dining.
You can also rent one of the 300 plus cottages located in Rosemary Beach, all of which are specially decorated with their own themes. You are sure to find the right one for you that gives you the perfect place to stay during your dream vacation getaway.
Santa Rosa Beach→
← Pensacola Beach
---
Back to Northwest from Rosemary
Back to Home from Rosemary Beach Florida