Fernandina Beach Florida
Fernandina Beach Florida is commonly called the "Isle of 8 Flags" because 8 different countries' flags have been over this beach since 1852 including Spain, France and Great Britain.
---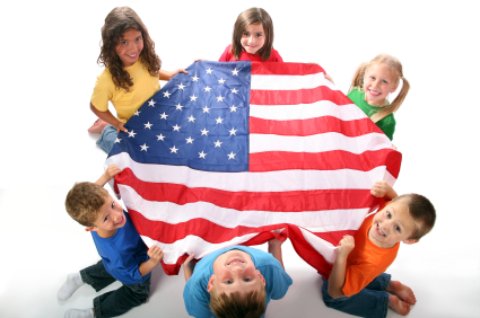 Fernandina Beach Florida flies under this flag now!
---
So, how does Fernandina Beach look after 159 years? Darned good! It remains a beautiful beach town with a lot of great family fun and activities as well as delicious food- shrimp in particular.
The shrimping industry was founded here and people say they still have the best shrimp in all of Florida. We agree!
Being the only town located on Amelia Island, Fernandina Beach certainly celebrates diversity and plays host to people from all over the world who come for the culture and history and stay for the shrimp and white sandy beaches with the azure blue water.
Fernandina is a beautiful beach town with 50 blocks of history in the form of Victorian and Italianate mansions on Amelia Island. These gorgeous mansions must be seen to appreciate how the elite lived so many years ago.
---
---
Great activities to try and nearby attractions:
Explore the interesting history of this gorgeous beach town at the Amelia Island Museum of History where you can learn about the 8 different flags that have ruled this area.

Take a self-guided walking tour in the 50 block historic district, where you can see some of the Victorian and Italianate mansions or you prefer riding...

Amelia Island Carriages offer an unforgettable carriage ride through the downtown historic district.

Don't miss the Palace Saloon, a beautifully restored Victorian building that claims title to 'Florida's oldest tavern'.

Take in a little bit of military history and experience a well preserved natural park at Fort Clinch State Park at the Fort Clinch Museum and State Park.
---
Kids of most ages:
For an educational cruise that travels around this beautiful beach and island, don't miss Amelia River Excursions for a fun ride for the whole family.
Eating: For kid-friendly service and delicious authentic Italian food, try the Ciao Bistro. For a taste of the delicious shrimp that Fernandina beach is known for or other great seafood or Caribbean choices, don't miss Sliders.
They also have live music, are located right on the beach and offer a kids playground for the little ones.
Less than a five minute walk to the beach, Hampton Inn Amelia Island at Fernandina Beach is another very nice alternative.
Fernandina Beach Florida is in the Northeast Florida region and would love to have you visit here.
---
---
Sleeping:
For comfort and relaxation, good food and service, enjoy a stay in the Residence Inn Amelia Island.
Flagler Beach →
← Atlantic Beach
---
Back to Northeast Florida from Fernandina
Back to Home from Fernandina Beach Florida