North Palm Beach Florida
North Palm Beach Florida is ranked high among Best Florida Beaches.
People come from all over the world to behold this breathtakingly beautiful beach and enjoy all the area's classy golf resorts, restaurants and attractions.
The weather is always warm, the sun is always shining and there are lots of leisurely beach activities to enjoy, including some world-class golfing.
Palm Beach County boasts many great parks to visit and a lot of delicious dining.
John D. MacArthur began the development of North Palm Beach and helped make it the attraction it is today.
Residents claim that North Palm Beach is:
---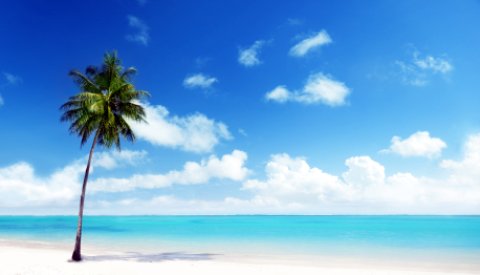 "The Best Place to Live Under the Sun!"
---
The beautiful sandy beach you can relax on today used to be mangrove swamps and farmlands.
Great activities to try and nearby attractions:
See the park dedicated to the founder of this beautiful beach at John D. MacArthur State Park where there's another beautiful and peaceful beach, surrounded by lots of untouched beauty.

Take a group tour aboard the Catamaran Maria of Palm Beach and enjoy a relaxing yet fun educational and sight seeing experience while you enjoy refreshments and fresh fruit.

Like museums? Check out Cuillo Centre for the Arts or Dubois Pioneer Home for an afternoon of learning and art.
---
---
Kids of most ages: Rent a Kayak at Adventure Times where you'll have the opportunity to explore the ocean at your leisure while you observe the local wildlife. A family and child-friendly favorite!
Eating: Try some finger-licking ribs at Park Avenue BBQ & Grille.
For some great American cooking, such as classic and delicious burgers, check out the Brass Ring Pub.
This is also a good bar if the need of a libation comes up; after all, being in the sun does dehydrate one.
Sleeping: There aren't a lot of hotels on North Palm Beach as it's clear that the county is trying to maintain the beaches untouched beauty.
However, try nearby Super 8 North Palm Beach for a very affordable hotel in a nice location.
---
Back to Southeast from North Palm Beach
Go to Home from North Palm Beach Florida