New Port Richey Beach
New Port Richey Beach is overflowing with Native American culture and history and is said to be one
of the best places to go to see "Natural Florida."
---
This not your typical smooth sand swimming beach but if you are into nature, you will love this beach with the birds of all sizes, shapes and forms. Here is a favorite of mine.
---
---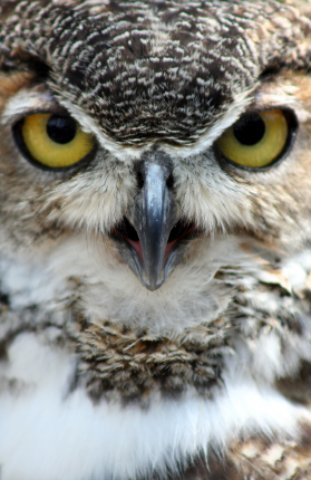 "Smile? I don't think so."

---
Although New Port Richey itself is mostly just a picnicking beach, it's close to Hudson Beach and there is a link at the bottom of this page to introduce you to Hudson. You will love the inland water canals there.
Spend at least one day canoeing or kayaking along the Cotee River which runs through the city of New Port Richey. You will see incredible wildlife including over 300 species of birds.
---
---
Great activities to try and nearby attractions:
Witness an unforgettable Florida sunset firsthand while you hang out on the beach at Robert K. Rees Memorial Park.

At Jay B. Starkey Wilderness Park you can see over 150 species of birds as you walk along one of the trails at this wilderness preserve. You can camp out beach side here or just enjoy an afternoon picnic if you like.

Sail alongside the shore on a pontoon boat, kayak or canoe at Windsong Day Charters where you can snorkel, fish or just sit back and enjoy the scenery.
---
Kids of most ages: Visit nearby Hudson Beach where adults can enjoy vegetating on the white sand while the kids splash and play in the waves.
Eating: Share a romantic Japanese meal at Thai Bistro or enjoy some authentic and delicious Italian dishes at Joseppi's.
Sleeping: New Port Richey Beach is a great, no frills alternative to expensive Tampa hotels if you don't mind the drive.
Enjoy a cozy and very inexpensive stay at the Ramada Inn Bayside or River Side Inn.
Don't forget the neighbors. There is a great beach close by and 25 miles of inland water canals at nearby Hudson Beach Florida.
Pass-a-Grille →
← Madeira Beach
---
Back to Central West from New Port Richey
Back to Home from New Port Richey Beach