Marco Island Florida
Marco Island Florida offers great shelling opportunities,
surfing, fishing and a big secret we will share with you.
---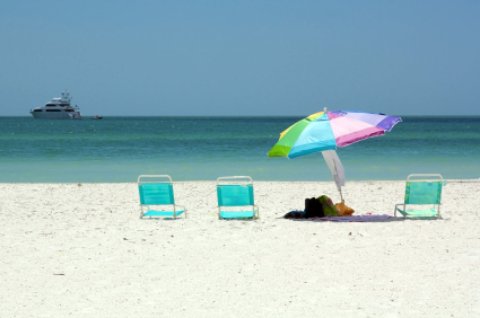 Marvelous Marco Island
---
The Secret: The main area of Marco Island is busy and bustling with people and activities but at the far other end, drum-roll is an overlooked paradise named, Tigertail Beach.

Tigertail Beach is kept hush-hush by those who come for seclusion and quiet reflection. It is easy to get to; just walk
out to a sandbar in the crystal clear Gulf water.
---
Small and lovely Marco Island Florida, once a small fishing community, now operates as an upscale beachfront resort that allows visitors to enjoy the white sandy beach and play in the water.
Trolley ride around the island to visit a few key historic areas and see why this island is such a popular destination.
Not to be missed is neighbor, Naples Beach Florida which is gorgeous. Spend a day in Naples and enjoy the restaurants and the many things to do - on the beach and off.
---
Great activities to try and nearby attractions:
Rent a jet ski for a thrill you probably can't get at home.

---

---

Visit Briggs Nature Center and enjoy a walk along a short boardwalk through the diminishing scrublands and see endangered species such as the gopher tortoise and scrub jay.

Go to Captain Ron's Awesome Everglades Adventures and experience a tour through the Everglades unlike any other aboard a wave runner.

Perhaps you would prefer to tour by helicopter; if so, try Island Hoppers Aerial Adventures for an exciting tour of Marco Island from the air.

For all of you pleasure seekers, Marco River Marina provides boat rentals, fishing gear and information and cruises.
---
---
Kids of most ages: Wooten's Alligator Farm and Wildlife Sanctuary offers some great opportunities to observe alligators and other ocean wildlife aboard an airboat. Hang on; it's a wild ride!
Eating: As in most waterfront towns, seafood is popular here. For an upscale feel with unique chef specialties, try Café De Marco.
For a little bit less expensive, but just as impressive creations, check out Kretch's.
---
Back to Southwest from Marco Island
Back to Home from Marco Island Florida