Highland Beach Florida
Highland Beach Florida is a gorgeous coastal hammock paradise but it is so out-of-the-way it is almost a private beach for the residents here.
---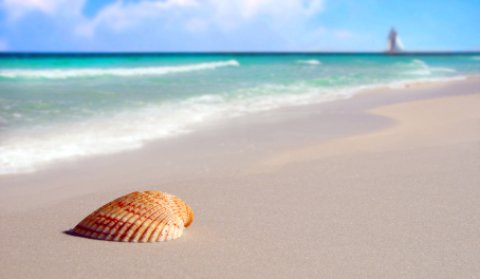 A serene scene just past the hammock tree jungle.
---
It's slyly hidden along the A1A between Boca Raton and Delray Beaches so that mostly locals frequent the beautiful beach.
The beach is just as big, but the population is small- only 4,200 residents reside here. It's no mystery why they love their little secluded "neck of the woods," which in this case comes in the form of a gorgeous coastal hammock paradise.
There are few distractions at Highland Beach Florida so come prepared to veg and relax on a pristine, quiet peaceful beach.
If you began to crave more excitement, Boca Raton is right up the A1A.
Don't let the walls designed to divide the beach from its surroundings keep you out- just be careful, you might want to move here after relaxing on this perfect beach while the waves wash your worries away.
---
---
Great activities to try and nearby attractions:
With over 20 acres featuring hardwood hammocks, saltwater aquariums and gardens to explore, the Gumbo Limbo Nature Center in nearby Boca Raton offers a unique nature experience for the whole family.

There's a sea turtle rehab center, a butterfly garden and a 40 foot observation tower that allows you to look out at the beautiful greenery and wildlife below.

Also in Boca, you can spend a few hours snorkeling followed by more beach relaxation at Red Reef Park you can check out some pretty amazing reef formations.

The Boca Raton Museum of Art will wow you with its international collection and they even have an interactive children's museum for the little ones.

Head on over to Atlantic Avenue in Delray Beach for a day of shopping topped off with some good dining.
---
Kids of most ages: After relaxing on Highland Beach for a day, spend another at the Coconut Cove Water Park in Boca where the kids (and kids at heart) can enjoy a 986 river ride or glide down one of the 220 foot water slides.
Eating: If you want more variety, venture over to Boca or Delray- Highland does offer a few quaint little restaurants though.
---
---
Latitudes Ocean Grill is right on the beach and very good. Or you can bring out your inner Irishman at the Irish Cottage Pub & Grill.
Sleeping: Going along with its private and secluded theme, Highland Beach only has one hotel- the Holiday Inn Highland Beach-Oceanside which borders Delray Beach, where you can find other hotels if you like.
Hillsboro Beach →
← Haulover Beach
---
Back to Southeast from Highland Beach
Back to Home from Highland Beach Florida