Cedar Key Scrub State Reserve
Where is Cedar Key Scrub State Reserve? Cedar Key is on the Nature Coast in the northeast region of Florida on the Gulf of Mexico.
Your next vacation itinerary should include this particular park if you and your family are even remotely passionate about animals, nature and natural beauty!
---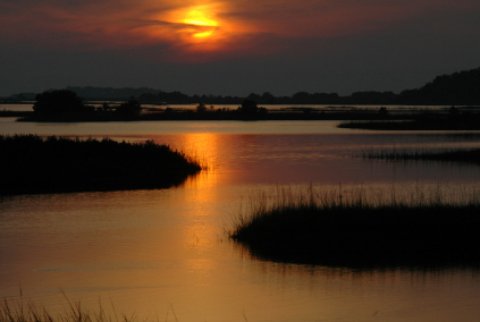 Sunset at Cedar Key State Park
---
Indigenous to this park are the endangered and protected gopher tortoise and Florida scrub jay. Catch a glimpse, take pictures to bring home and frame and reflect back what a great thrill and educational experience this park offered.
Get up and get out; this park offers activities such as hiking and wildlife viewing, bicycling, canoeing and kayaking, fishing and horseback riding.
---
---
Cedar Keyis made up of hardwood forests, pine flatwoods and scrub as well as swamps. The park provides ample opportunities to explore and learn about nature.
Horseback anyone? It is very rare to be able to experience all that nature has to offer on horseback, but you can here; the park has four miles of nature trails, which are often used for horseback riding. Bring the kiddies for the time of their lives.
Whether you prefer to experience the park by horseback, bike, canoe or on foot, you are sure to enjoy the relaxing atmosphere and appreciate the natural beauty of Cedar Key Scrub.
The closest airport is Tampa, only 89 miles away so if you are flying you may want to check out Tampa Bay Florida, home of Busch Gardens and so much more.
---
Reasons to visit Cedar Key Scrub
Fishing, canoe/kayaking, hiking, bicycling
Many different nature trails and environments for birding, hiking and walking
Approximately 12 miles of equestrian/ horse trail available for riding
Picnic area with tables- grills and shelter available
Pets are permitted
Open 365 days, including holidays, 8 a.m. to sunset
---
---
What to Do: Your educational experience would not be complete without a visit to the Cedar Key Museum or the Key National Wildlife Refuge.
Learn about the history of the area and view the large seashell collection, or experience even more preserved and wonderful Florida wildlife, such as egrets, pelicans and hundreds of other nesting birds.
Where to Eat: Enjoy a delicious seafood meal while enjoying a view of the ocean at Captains Table or enjoy an authentic Italian meal at the Island Room.
Where to Stay: Relax in comfort and seclusion at the Low-Key Hideaway or enjoy a cozy stay at the Dockside Hotel which offers affordable rates and is located close to everything in this quaint little town.
Cedar Key Scrub State Reserve is located at 8312 S.W. 125th Court Cedar Key, Florida 32625 Phone- (352)543-5567
Back to Florida State Parks from Cedar Key
Back to Home from Cedar Key Scrub State Reserve