Topsail Hill State Park
Topsail Hill State Park is a temporary escape from reality
(if you come here to relax, and)...
... it can be an escape from the people you came with
(if you hide behind one of the 25-foot sand dunes).
---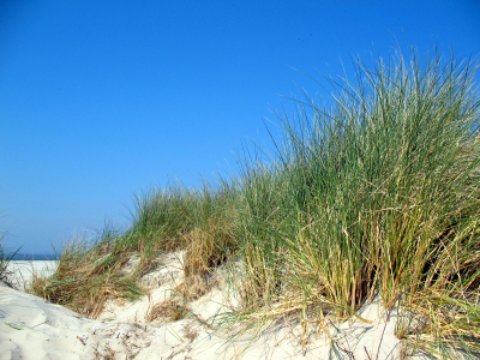 ---
This beautiful gem of a beach,
part of the Florida Panhandle, aka Emerald Coast and a major park in the fabulous Florida State Park system, has some of the biggest sand dunes in Florida.
By the way, our readers tell us Topsail Hill's tall sand dunes serve as a great decoy for topless and nude sunbathing. If you are so inclined, you may enjoy our article on Nude Beaches in Florida.
They have a saying to enforce this feeling of calm and relaxation-
"Once you're at Topsail, everything else is downhill." (editor's note: we don't have a clue what that means but it sounds good and we thought we would leave it in and maybe someone will get some spiritual direction or something from it). ;)
No boredom at Topsail Hill State Park. There are over 3-miles of gorgeous sandy beach to sun on and countless activities for you and the family.
Enjoy bicycling, bird watching and there is even an amphitheater located in the Gregory E Moore RV Resort where guests can enjoy interpretive programs.
---
What makes Topsail Hill State Park one of the best Florida beaches?
Beautiful 3.2 mile beach with amazing sand dunes and sea life
Beachcombing, shelling, swimming, snorkeling, and saltwater fishing
Concession stand with gifts and snack bar, picnic tables and shelters, restroom facilities and showers
Visitor center and Tours available
Nature trails for birding, hiking and walking
Open 365 days, including holidays, 8 a.m. to sunset, nominal fees
Overnight camping is allowed; get there early to enjoy the full camping facility- Topsail Hill is known for its excellent campground
Pets are allowed on the beach and at campsites, must remain leashed
Florida State Parks may require entrance fees per person or per car.
---
Things to do: Participate in one of the many Ranger Programs such as Topsail Tours Year-Round or Step-Up Florida Tracking Animals.
Nearby in the city of Santa Rosa where Topsail is located, you and the family can try YOLO boarding- a form of stand-up paddle-boarding that allows you to see ocean wildlife in the calm waters.
Where to Eat: Try the cozy little Café Tango or the well-known Lake Place when you want a change from cooking your own meals at the beach or campsites.
Where to Stay: Gregory E. Moore Resort for camping, or stay in one of the nearby Santa Rosa Beach hotels.
There are several quaint bed and breakfasts such as Water Color Inn or Hibiscus Coffee and Guesthouse, which provides a great value.
Topsail Hill Preserve State Park is located at 7525 W. Scenic Highway 30A Santa Rosa Beach, FL 32459 Phone- (850)267-8330
---
Go to Northwest Florida
Go to Florida State Parks
Back to Home Page from Topsail Hill State Park