Stump Pass Beach State Park
At Stump Pass Beach State Park, it's hard to tell where the water ends and the sky begins at this picturesque, secluded state park with rolling white sandy beaches and sky-blue water.
---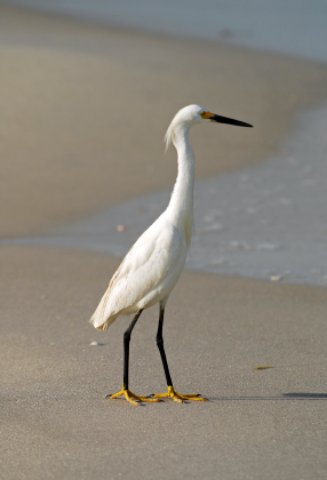 ---
In addition to an unforgettable beach going experience, the park also offers hiking trails through five distinct natural coastal communities featuring several protected species of plants and animals.
If you and that special someone are looking for a day of solitude that allows you to enjoy a beautiful beach and surrounding marshland community, this is the place for you.
There are also lots of great opportunities for fun and relaxation for the entire family.
---
Visit Stump Pass Park:
Incredible beach with pure white sand and true blue water
Beachcombing, shelling, swimming, snorkeling, scuba diving, boating, canoe/kayaking and saltwater fishing
Restroom facilities
Boat ramps
Pets allowed in the park, with the exception of beaches
Nature trails for birding, hiking, wildlife viewing and walking
Covered picnic tables
Interpretive nature exhibit and visitor center
Open 365 days, including holidays, 8 a.m. to sunset, nominal fees
Florida State Parks may require entrance fees per person or per car
---
What to Do: Another Keeper Charters offer great fishing and boat tours or enjoy a live show at the Lemon Bay Playhouse.
Where to Eat: Prime Time Steak & Spirits offers great food, friendly service and some unique choices, such as whole fried clams.
Where to Stay: Seafarer Beach Resort and enjoy a secluded, quiet and beautiful resort stay.
Stump Pass State Park is located at Manasota Key Englewood, Florida Phone- (941)964-0375
Back to Florida State Parks from Stump Pass
Back to Home from Stump Pass Beach State Park