St Joseph Peninsula State Park
St Joseph Peninsula State Park is often described as a "Tropical Paradise" so if you are curious about paradise; come on down to T.H. Stone/ St Joseph Peninsula State Park!
The beach offers nearly 3 miles of sugar white sands and is surrounded on 3 sides by the St. Joe Bay and Gulf of Mexico and sand dunes that are the highest in the state.
---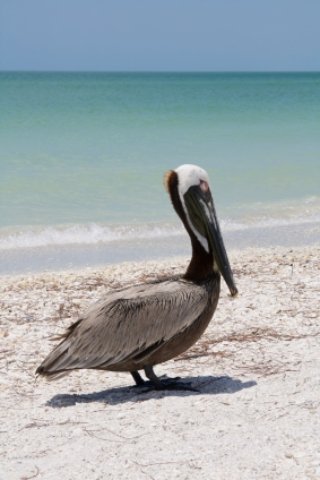 ---
Sun, snorkel and swim to your heart's content in beauteous surroundings or if you enjoy hiking and nature, you can explore the 1,650-acre wilderness preserves.
Canoeing and Kayaking are other great ways to explore the wildlife and offer a spectacular view of the huge sand dunes and pine sea scrub vegetation.
No matter where you're looking, the entire peninsula is absolutely breathtaking and there are endless activities that you and the whole family can partake in.
The peninsula is actually a coastal barrier so all of the wildlife is well preserved for you to enjoy its natural calm and beauty.
If you enjoy bird watching, there have been countless species of birds spotted in the park so this is an ideal vacation for anyone who enjoys birding.
No matter your age range, you can find something to do in this tropical paradise. If you prefer to laze on the pure white sand and happily bake in the sun, you couldn't ask for a better beach.
If you're looking for adventure, take advantage of boating or snorkeling opportunities for wildlife or sea life viewing.
Don't miss nearby picturesque community, Apalachicola, a little/big fishing enclave with enough oyster nurseries to provide Florida with over 3 million pounds of oyster meat.
---
Visit St Joseph Peninsula State Park and enjoy:
Beachcombing, shelling, swimming, snorkeling, boating, canoe/kayaking and saltwater fishing, hiking
Playground, showers, restrooms
Boat ramp, picnic areas (uncovered)
Three different nature trails for birding, hiking and walking
Open 365 days, including holidays, 8 a.m. to sunset, nominal fees
Overnight camping is allowed; get there during open hours
Florida State Parks may require entrance fees per person or per car
---
Things to Do: Hike along the Gulf and experience natural wildlife or rent a canoe for the whole family at Happy Ours Kayak and Canoe Outpost or Eagle Harbor. With all of the things to do right in the park, you never really have to leave.
Where to Eat: If you're camping out in the park, bring along a charcoal grill, as there is a ban on cooking on the campfire rings.
There are many great restaurants in nearby Port St. Joe and choosing the perfect one just depends on what you're in the mood for. Joe Mama's Wood Fired Pizza offers delicious pizza and Italian cuisine. For seafood lovers, try Indian Pass Raw Bar.
Where to Stay: The campground located right in the park is a great choice and offers many nice accommodations and different types of camping experiences such as primitive or full facility. There are also a limited number of cabins at the park available for overnight stays.
Since cabins are limited, if you are seeking the rustic experience, Old Saltworks Cabins located nearby are great. If you'd prefer a lower budget hotel, Mainstay Suites offer comfort and a friendly staff.
T.H. Stone Memorial, also known as St. Joseph Peninsula State Park, is located at 8899 Cape San Blas Road Port St. Joe, Florida 32456; Phone- (850)227-1327
Back to Florida State Parks from St Joseph State Park
Back to Home from St Joseph Peninsula State Park