Big Talbot State Park
Where is Big Talbot State Park? One of nature's finest, this real life nature preserve is located only 20 miles east of downtown Jacksonville, Florida. For nature lovers, this is mecca.
---
---
Besides ample opportunities for nature exploration, the park also provides the means to explore such as biking, boating, fishing, canoeing and kayaking and more.
While this is a great place to visit for nature enthusiasts, not so much for sunbathers as there is no swimming on the beach.
---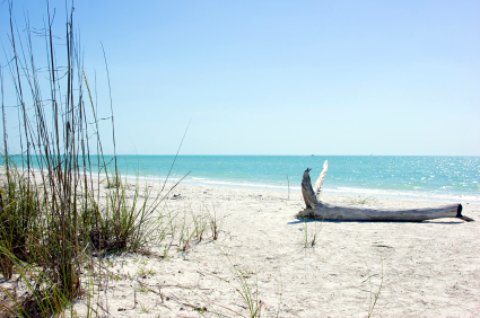 Driftwood on the beach
---
Driftwood, in all shapes and sizes,
washes up on shore here so find a great piece to take home and display. It will be a constant reminder of your sunny vacation here!
Good news; pets are allowed, so bring the mutts along and let them loose. Without having to worry about sunbathers, your furry little friends can run to their heart's content.
So you can't swim here; no big deal. You can swim at Jacksonville Beach Florida and it is only a very short 20 mile drive away. There you will have your choice of not one, but three exquisite beaches to choose from.
Check out Jacksonville Beach Florida and take a walk on the well-known Jacksonville Pier. You will also find restaurants and things to do off beach as well as on the beach.
---
Reasons to visit Big Talbot
Driftwood is plentiful on this beach, providing lots of shelter for plants and animals that are remarkable to observe
Bicycling, boating, canoeing/ kayaking, fishing, hiking
Pets are allowed, must be kept on a 6 foot leash at all times and are not permitted in a few areas
Picnic pavilions with grills and tables available at Big Talbot's Bluff, which has an incredible view of Nassau Sound.
Boat ramp provides access to Intra-coastal Waterway, Nassau Sound and the Atlantic Ocean
Florida State Parks may require entrance fees per person or per car
---
---
Where to Eat and Sleep: Bountiful Dining and accommodations can be found in Jacksonville only 20 minutes away.
---
Return to State Parks from Big Talbot
Return to Home from Big Talbot State Park