Bald Point State Park
Bald Point State Park gets its name from the bald eagle, which can be seen migrating south along with other birds and wildlife.
---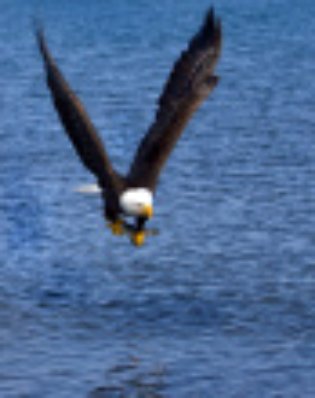 A Bald Eagle has just swooped down and caught a fish for lunch.
---
If you're a nature lover or enjoy bird watching, bring your binoculars and cameras. Bald Point State Park is a great destination with a lot of tree life and many species of birds here.
There are many hiking or bike riding trails to explore the beauty of the park, and the beach offers a quiet escape if you enjoy the sun and water.
---
---
Bring along a picnic for lunch or dinner and enjoy the scenery from one of the quaint pavilions. You could also take a lesson from the bald eagle and swoop up a fish with your hands (but we wouldn't advise it).
---
So, what's here?
4,065 acres of beach and wildlife preserves to explore and enjoy
Beach-combing, shelling, swimming, snorkeling, boating, canoe/kayaking, windsurfing and saltwater fishing
Picnic tables with shelters, grills and restroom facilities
Canoe and Kayak launch ramp- positioning between Apalachee Bay and Ochlockonee River make this spot ideal for canoeing and kayaking
Nature trails for birding, hiking, walking and biking
Open 365 days, including holidays, 8 a.m. to sunset, nominal fees
Florida State Parks may require entrance fees per person or per car
---
What to do: Be at one with nature and explore Bald Point on foot or by bike with the whole family. If you're looking for other activities, try visiting the nearby St. George Lighthouse and climb all 92 stairs to the top for a spectacular view.
---
---
Where to eat:
There are no specific places in the park, but there are many restaurants nearby and at surrounding beaches of Alligator Point (where Bald Point is located), such as the Crooked River Grill.
Where to Stay: St. George Park is nearby, so why not check out their camping facilities or one of the hotels there, such as the Buccaneer Inn.
---
Return to Florida State Parks from Bald Point
Return to Home from Bald Point State Park